I am turning 30 this 6th October.
Though I have been feeling 30 since I was 26, the official event occurs next week.
This makes me want to share what I have known about life in these 3 decades.
As Col. Julius Nagendranath Wilfred Singh says in Chhoti si Baat :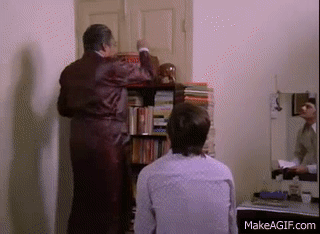 "Ye ek art hai, kala hai. Ye meri 65 saal ki zindagi ka nichod hai."
(In my case, ye meri 30 saal ki zindagi ka nichod hai.)
Since today is 29th, and I am still 29, this seems a good day to start my sermons.
Let me start by citing some facts about the age 30 (applicable to me, may or may not be applicable to others).
Fact #1
You don't feel as old as you had thought you might. 
I had to write a composition in Sr.Kg. Essentially, it was a fill-in-the-blanks assignment titled 'My Mother'. It read – My mother's name is _____. My mother is _____ years old. And so on.
It was a homework assignment. My Mom used to take my studies. I filled her name. I asked her, what do I fill in the second sentence? She said, fill what age you think I am. I thought a lot, and thought, to be old enough to be my Mom, she has to be at least 30. So I wrote 30 and my Mom graciously let it be. (She was 28 then.)
And now I sit writing this, at the age I thought she was then!
Recently, when she turned 51, she told me, she doesn't feel the age. I believe her now. My Grandma once told me, even when you turn 80, you'll realise it only when you look into the mirror or your health starts failing you. I fantasise about turning 80 sometimes. And unlike the figure of 30, which has intimidated me since last 4 years, 80 doesn't. Maybe, because it seems so far away…
Fact #2
People begin to take you seriously.
Try telling people you want to be a writer or an entrepreneur at 18 and try telling the same at 30. Odds are, the distractors will tear your dreams apart at 18, but find no points worth mentioning at 30. At least, that is what has happened to me.
Walk into a shop, take a cab, get the grocery – everywhere, if you have the personality to match the age, people will listen to you more seriously than they would a teen.Sad, but true. (I say teen because in my early 20s, I felt like a teen and in the late, like a 30 year old. I have not experienced the 20s mentally.)
Fact #3
You begin to live for yourself.
Aye, you have tried your best to put yourself above the demands of the mundane till now, but seldom succeeded. At 30, you gain the assertiveness to really put your foot down and start living. You can even successfully contradict a bossy grown-up!
Fact #4
You begin to form a wall around your emotional self.
Gone are the days when trivial remarks used to affect you. You learn to ignore what is not important to your personal life. You do not make time for negative people and surround yourself with friends, family and mentors who contribute to general well-being.
Fact #5
You are not afraid of failing.
3 decades are enough to show that no man is exempted from failure. Small or big failures have come your way, and have toughened you enough to not shy away from embarking on anything new. You take risks, but not like you did in the wild 20s. You know when to go forth and when to retreat. Giving up – you have learned. You no longer make it an ego point. But you have also learned what will work, and are not afraid of going after it.
Fact #6
You are more confident than your teen years and twenties.
From my experience, till you are in school, the focus of your life is pretty restricted. If you do well in studies and sports at a certain level, your confidence in yourself is unchallengeable. As you move out of school and are exposed to a bigger and real world, where people around you know things you don't know yet, you begin to falter. It is the acceptance of the fact that there is so much to know that brings self-doubt. Which is good within limits; but if it crosses a certain level, it causes one to retreat into a shell for no apparent reason. This self-doubt can eat up decades altogether, till you learn that – everybody who excels at something, lags in other things. Also, even an expert cannot say that he knows everything! So, what you know, till now, counts for something and is not vain, if you do not consider yourself an expert in it.
30 in way, returns to you the confidence of your childhood.
These were my observations for today. I would like to know how valid these are, from those who have already been 30 or are approaching 30.